The Long Goodbye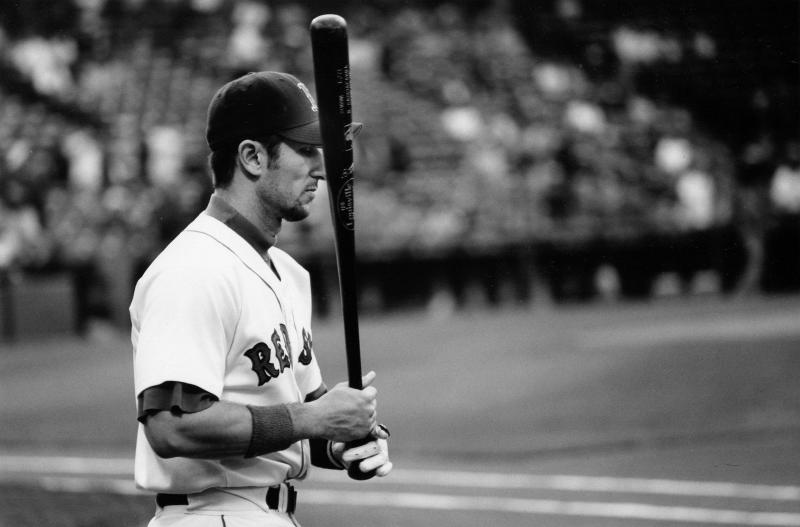 What we had Of course it makes me sad That is when I say to myself I won't be following You were just borrowing Me

Just one more cup of coffee
Before you have to leave
These rooms are getting tired of you
I'm hungry for familiar
Look forward to my bath
Underwater time machine

Where you'll be
I hope you'll think of me
Even though you say to yourself
I won't be following
I won't be following
I won't be following
You


--Chungking, "Following"
It's crazy. I feel like I've just lost a friend.
Having scrambled to make plans for the evening all day, since Steve is working tonight, and failed--everyone has a concert to go to, work to do, or they've left the state--I finally settled on heading to my parents' house, to do laundry as usual, eat some home cooking, and watch the Red Sox game with my father.
I got in the car, turned the key in the ignition, and the radio lit up. The AM 850 frequency came in over the speakers. And in that single instant, the world changed for good.
"They are reporting that it has happened, the trade has happened," John Wollack said in a grave tone. I immediately assumed that it was Randy Johnson to the Yankees, a momentary blow, and I was coming to acceptance when he clarified: "Nomar to the Chicago Cubs."
I can't say I was surprised. We'd heard the rumors, the op/eds and WEEI callers over the past several months, insisting we get something for Nomar before he leaves us at the end of the season. But, still. I may not have been surprised, but I was shocked.
We've been lucky to have enjoyed most of our superstars finishing out their careers here. Ted Williams and Carl Yazstremski both waved their caps to the cheering Fenway crowd before heading out to pasture. But Pudge Fisk finished out his career with a Chicago team--the White Sox--and so this kind of bombshell is not unprecedented.
But, still. Nomar to the Chicago Cubs. Why not send Old Ironsides out there, too, to float in Lake Michigan? Why not uproot the Old North Church and re-plant it in the Windy City?
Nomar wasn't happy. We knew with almost 90% assurance that he was going to walk at the end of the season. We know that it's only smart management, and the earnest efforts of the organization to do what's best for our team, and our city, that have led them to make this decision. We know that, as an 'EEI caller put it, "We're going to root for the uniform, and not the player, no matter what."
But, still. Tonight, Nomar Garciaparra, one of the few human beings ever to become a Boston landmark, will put on another uniform. And we, the fans of Boston who have loved him so dearly, won't ever get the chance to say goodbye.
There's no starting pitcher or minor-league prospect, no gold-glove outfielder or solid first baseman, that's going to make that go away.