Ready for Some Football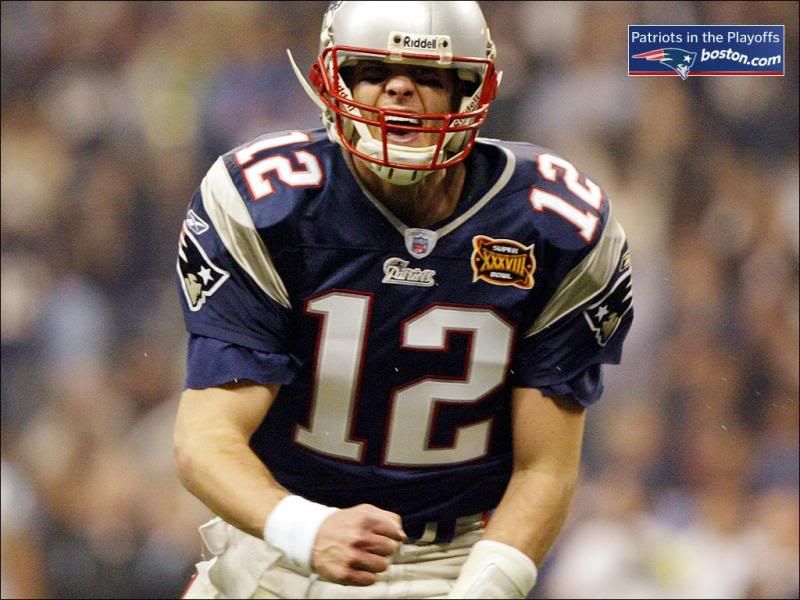 After lengthy deliberation, the above is now my desktop for the remainder of the playoffs. Trust me, it took plenty to get me to relinquish my Keith Foulke desktop with the forearms and the...okay. Staying on track.
I decided to change my desktop today because as I was listening to the radio this morning and hearing people bicker back and forth incessantly on why Brady was better than Manning and why Manning will be shut down like a little punk, and that song by Meat Depressed that names all the other teams in the NFL and gives them a hearty "THEY SUCK!", I began to get fired. up.
It's a completely different sort of fired up from the Red Sox brand. It's more aggressive. More snarling. More primal. I crave ass kicking. I want to see blood. I feel like ripping my shirt off and running out into the downpour outside that's getting the field at Gillette nice and sloppy for Sunday and howling "GO PATS!!" into passing traffic.
I'm managing to keep it to a dull roar, of course. But if I start headbutting my computer screen, my coworkers will probably start asking questions.