More Hot Air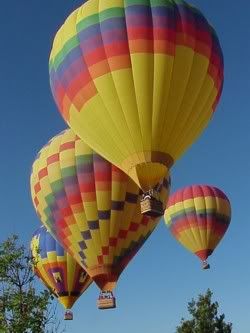 Dear God. I forgot how miserable the two-week gap between the Conference Championship Games and the Super Bowl is. Almost as miserable as the wasteland of despair between the Super Bowl and Spring Training, but of course nothing but the fiery depths of actual hell itself can really come close to that interminable February-March gulf.
But, fuck this week is at least running a strong third place.
For example, with the dearth of grist for the media mill, media types are left scrambling for content. With which I can sympathize...a few tumbleweeds have, after all, appeared on this blog of late. The difference is, I'm not still expected to churn out copy on a daily basis.
So, mostly, I keep my mouth shut. I wait for the game. I tend to the flu I've been afflicted with since late Sunday (a football-less weekend and my current ill health. Coincidence?).
Then I make the mistake of reading some of the absolute rot being spewed out by media types in order to fulfill their deadlines, and judging by the results, they are obeying the letter, if not the spirit of the law. Because while I'm not normally a blame-the-media tinfoil hat-wearer, the dreck sprung from the sickening loins of the dreaded Two-Week Super Bowl Bye has left me unable to contain my commentary any longer.
And out of the dreck, an old and oft-rehashed theme begins to rear its Swamp-Thing like head.
We Boston fans? Yeah, we were better when we were losers. Turns out winning championships has made us "a little blase";
Being a Patriots fan is apparently being lumped in with Yankees fandom, though a league-wide salary cap, revenue sharing, and an owner who is not legally insane make it really not the same thing at fucking all;
In other news, Tom Brady and Derek Jeter were separated at birth, a comparison I can't think about for too long or blood will shoot out of my nose;
But it's okay, because Boston fans don't even really like football.
Which is also okay, because somehow, our football team, which could attain the ranks of the winningest football teams of all time this week, whose coach has tied Vince Lombardi's postseason record, apparently sucks anyway.
Then there's...there's this. Which pretty much nails the trifecta: Boston teams suck; Boston fans love them because they love losing; and now that they're winning, Boston fans suck.
All of this is summed up by a quote from an extremely impartial source:
"It's thrown me off my game," Boston Globe columnist Dan Shaughnessy said in a perfectly pitched deadpan voice from his Massachusetts home. "It's a whole new bag of tricks."
Really...I can't even be verbal about this. If I were attempt to explain exactly how this article made me feel, it would create a mutated mega-post so astronomical in scale that it would immediately crash every computer connected to the World Wide Web.
Suffice to say: screeeeeeeeeeeeam.
This is what two weeks' wait before a Super Bowl to put all these matters to rest does to the American population: it gives us (or our sportswriters) enough free time to convince themselves that the Super Bowl favorite and its fans are frauds. It's not healthy. I move that the two-week waiting period be abolished hereafter, and as for this year, I'll be spending the rest of Super Bowl Week alternately chugging Mylanta and NyQuil, and utterly ignoring ESPN.