Tawk Amongst YaSelves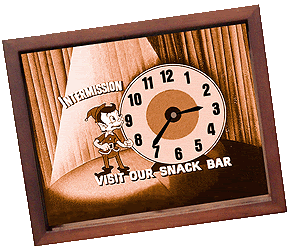 I've had a death in my family and I'm not sure when I'll be posting again after this. So in the meantime I leave you with this excerpt from a post I wrote back in July:
Top 10 Reasons why Baseball is Better than Football
10. Media. Many orders of magnitude more books, movies, websites, chat rooms, message boards, magazines and television shows are available with which to feed your obsession during baseball season. Football has a few pulpy magazines and a forgettable catalog of horribly written souvenir books.

9. Schedule. 162 games; compared to just 16, it's an all-you-can-eat buffet. Football games are special weekend events. Baseball games sink and blend into the routines of daily life in intriguing ways. By the end of the season, several rounds of five- and seven-game playoff series to decide the championship really separates the men from the boys.

8. Commentary. Baseball has whole legions of geeks hunched over computer keyboards year-round, coming up with truly astonishing mathematical formulas to both document and predict the probabilities, idiosyncrasies and mysteries of baseball. Football has John Madden with his light pen.

7. Language. Bloop double. Can of corn. Tater. Dinger. Grand slam. Switch-hit. Batsman. Hurler. Crossed him up. Took him deep. A little bleeder of a single down the left field line. K, BB, SB, OBS, OBP, RISP. Flashed some leather. Basket catch. Backstop. Baseman. Double steal. Hit and run. Pick-off throw. Deep drive to left, way back, way. back. Football's still stuck with John Madden and his inane ramblings.

6. History. Baseball as we know it goes back to the post-Civil War period. Football just barely squeaked into the national consciousness before the British Invasion...of the 1960's. Maybe it's just where I happen to live, but I've rarely met anyone whose childhood was irrevocably altered by a football game. Ask anyone who was at a verbal stage of life in October 1986 in Boston, though, and you'll hear something different when it comes to baseball.

5. Dignity. Baseball doesn't lend itself nearly so well to beer commercials featuring busty blond twins and inane, terrible rock tunes.

4. Philosophy. Baseball requires patience, control, grace and complex thought at every position, with every play series. With the exception of offensive linemen and the quarterback, football is not exactly on a par in this regard with the players in the trenches.

3. Pace. Baseball has no time clock, in many ways. Where UnderArmour, Gatorade, Nike, Reebok, and so on ad nauseam have turned football players from leather-capped doughboys to android-looking biomechanical mutants, most of the great players of baseball's past would have little trouble joining a game today.

2. Heart. No one's going to make a movie about the Cincinatti Bengals called Still, We Believe.

1. Rivalries. This is where every factor named above comes into play at once. I'll never forget when Kevin Millar related during an interview early this season that the ground at Yankee stadium literally shook during Game 7 of the 2003 ALCS. Sorry, but the Pats-Panthers Super Bowl didn't quite get me to the same place, you know?
Top 10 Reasons why Football is Better than Baseball

10. Commentary. While I lament the rise of John Madden as the public face of football, there is nothing--absolutely nothing in the world--like hearing Gil Santos call a Patriots game. Nothing. I personally think Gil Santos should read, announce, and report everything, from the nightly news to Presidential addresses. Who do the Sox have? The Rem-Dawg? Sorry. Not in the same ballpark.

9. Win or go home.

8. Virility. Football is about conquering territory. Football is about enormous male ideals in tight uniforms flexing their buns on screen. Football is about bone-crunchin', hit-takin', back-breakin' testosterone-drenched violence that strikes our deepest reptilian nerves. Baseball, by comparison, seems to be about baggy-assed uniforms and futility.

7. Efficiency--not simplicity. Those SABR geeks may make your head spin, but listen to Bill Belichik or John Gruden talk football for fifteen minutes and they look like a bunch of navel-gazing, necromancing morons.

6. Consistency. The Patriots play every Sunday, maybe once or twice on Monday night. It's easy to clear your schedule for that. With baseball, though, you just know you're going to tune in the day your team takes a waste-of-time thrashing from a shitty team, but you'll be stuck, you know, having a life when they win that epic in extra innings on a walk-off home run.

Also, every time you go to see the Patriots, barring catastrophic injury, Tom Brady will line up under center and take a snap on every down. When you buy Red Sox tickets, you might be treated to a performance by Pedro Martinez or Curt Schilling--or you might get stuck with, say, John Burkett or Derek Lowe on the mound. Not good.

5. Humility. Football is unassuming: End zone dances. Sacking the quarterback. Blitz! Hundred-yard touchdown runs. Goofy mascots. Throwing snow at Gillette Stadium. Drenching the head coach with Gatorade. And while less articulate than baseball, football has its share of breathtaking sights: including and especially a wide receiver in full flight. And yet football, for all its macho posturing, takes itself much, MUCH less seriously than baseball.

Football lineups function as a cohesive, machine-like unit, where all parts must cooperate and compromise to move the team as a whole down the field. Baseball players have lots of time out in the middle of an expanse of manicured grass to count their money--alone. And so, where football has a Super Bowl Champion team being introduced as such and even the ingenious, self-parodying "Leon" commercials, baseball has reports that Alex Rodriguez, the highest-paid athlete on the planet, refused to sign over the rights to the film of himself being "Punk'd" by Ashton Kutcher. And he threw a public hissy for good measure. God. Get over yourself already.

4. Equality. Football may have a difficult track record when it comes to race relations, but they never created an entirely separate, segregated league in which to house black players. Nowadays, most racial conflicts in football have been or are being addressed positively. The advents of Michael Vick and Donovan McNabb have put racial quarterback controversies mostly to rest (unless you're Rush Limbaugh). While racial problems remain in football--the demographic profiles of coaching staffs, in particular, have yet to catch up with modern social mores--blacks have continued to shun baseball in general as both fans and players more consistently than any other pastime, and that really says something.

Oh, and while baseball continues to fuck around with a five-strikes steroid policy, football players are routinely yet fairly scrutinized for substance abuse. Even as football players get more outsized every year, they shame baseball just by example with their drug policies. This means that no one in fifty years will be speculating about whether Ray Lewis should be in the Hall of Fame on suspicion of cheating--but some will still have lingering doubts about Barry Bonds.

3. Intensity. Football players go through roughly a car accident's worth of impact and / or injuries every game. If you don't play hurt in the NFL, you don't play at all. Tom Brady won a Super Bowl last year with a second-degree separation of the shoulder. Players have played and won Super Bowls with broken bones, including Rodney Harrison in this past year's contest--he used his compound-fractured right arm to shove an opposing player out of bounds on a crucial down, causing an injury so complex and horrifying that he needed surgery to repair the mangled limb and couldn't attend the victory parade in Boston. Drew Bledsoe suffered a sheared aorta on a crippling hit from Mo Lewis of the Jets back in 2001.

Football is also played in wind, snow, rain, sleet, hail, plagues of frogs, you name it, anything besides lightning, a volcanic eruption or an earthquake. No rain delays for a sprinkle, no grounds crews mincing about with rakes. These men are absolute fucking warriors. Meanwhile, baseball games are routinely called off due to impending, possible rain, and baseball players are routinely sidelined due to the development of blisters. Blisters. You have got to be kidding.

2. Popularity. Baseball may have history, but most of MLB has been forced to realize that they may be going the way of the Brontasaurus in many places. Boston and New York may still pack in to see baseball games, but there's nothing sadder than watching athletes with a combined income more than many small countries going through the motions in a mostly-empty stadium built back in their Dynasty Era (e.g. the Toronto Blue Jays).

Meanwhile, the NFL is also one of the only cultural activities mutually shared and enjoyed by both whites and blacks in this country.

1. Parity. Truly the greatest blessing ever visited on any sport. On any given Sunday, as they say, any team can win, whether it's a Sunday in September or Super Bowl Sunday. Most importantly, this means there will never be a George Steinbrenner in the NFL. There will also never be a team that goes without a championship for a hundred years. And that's the way it should be, by God.
Discuss.