Today's Spring Training Pic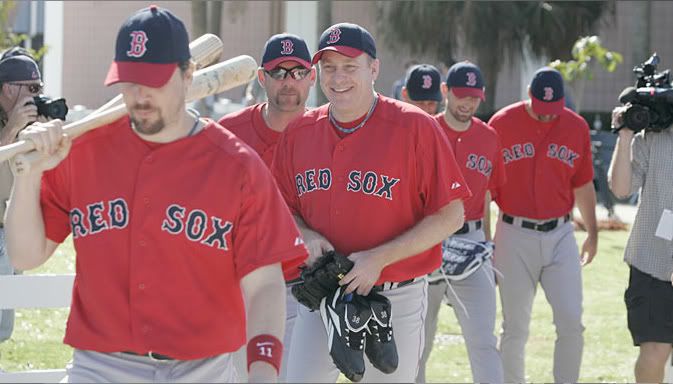 (Red Sox Official Site)
I love that they're carrying their shoes. I don't know why, but it's a tiny detail of this picture that just makes it.
I also love that there's a photographer flanking them on either side, one a still photographer and the other a motion cameraman. They're surrounded by scrutiny on all sides, at all times--visible, palpable scrutiny.
And yet look at them, as the truly extravagant Florida sun gushes over them; the bright smile on Curt Schilling's face, the smirk on Matt Clement in background, the contemplative yet serene cast of Bill Mueller; they are a peaceful and happy procession. Bill carries bats, several of the others carry shoes; they look almost allegorical, representatives of their guild...