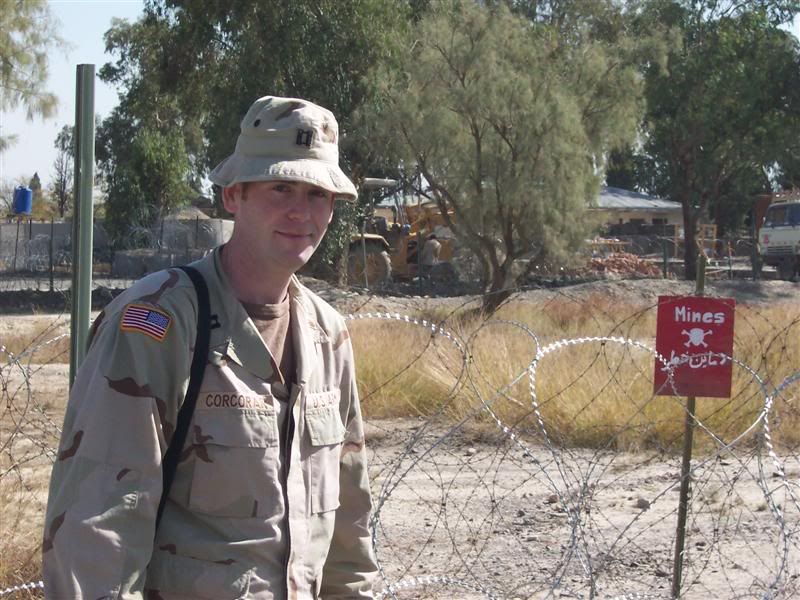 (Corcoran Bros. photo)
The above is Capt. Shane Corcoran (otherwise known as regular Soxaholix reader da Kine), who was severely injured in an accident while serving in Kuwait:
Shane has a fractured skull, hip or pelvic fracture, a rib punctured his lung, and has a possible hematoma. When brought in, they decided against doing a craniomoty, drilling holes in the skull to relieve pressure...He required more than one blood transfusion. He was conscious (again a good sign) and semi-coherent. He responded to commands to move all four of his extremities, and was able to move them.

His lung was re-inflated and a breathing tube put in. They are not really treating his hip/pelvis yet. The major concern is brain damage.
The reason I mention him here is because of a few lines at the end of a post by one of his brothers updating the concerned on his status.
Oh, I asked Shane if he had anything to say to everyone. He thought about it for a good 30 seconds, and came back with:

GO SOX!
No words for that. No words.
(via Soxaholix)