ALCS Game 4, Inning 9+
ALCS Game 5
"There's no such thing as the perfect ballplayer, but there is such a thing as the perfect fit." --Theo
So what was it?...
Pretty Good Year, Part V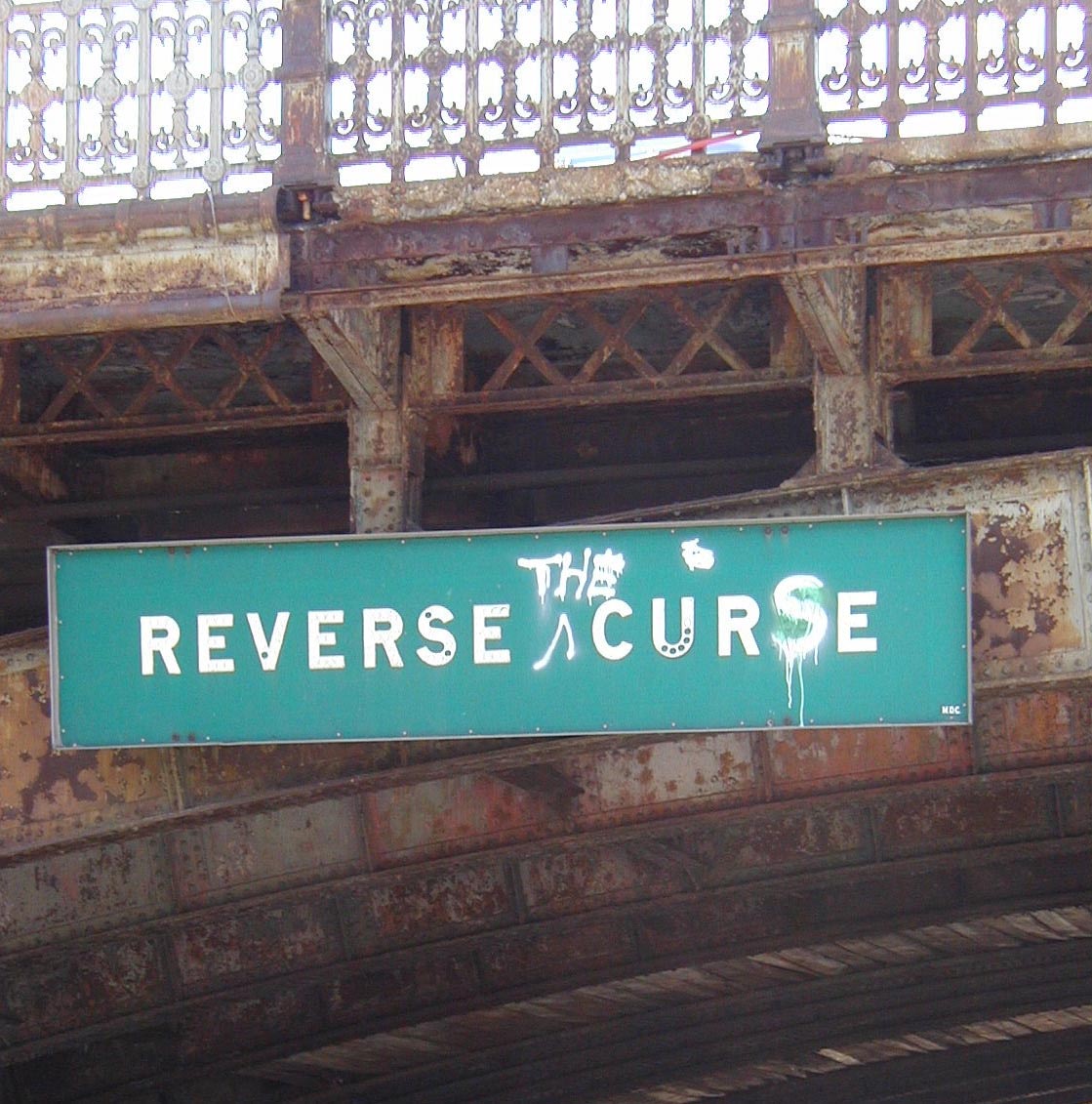 ...Every one of these games and series can be boiled down into a single moment, a single snapshot, a single crucial play, or player, that sums up the game and its outcome and even the games still in the future. Nomar's trade in July. The moment Jason Varitek's mitt hit Alex Rodriguez' face. Big Papi's home run to send Anaheim packing. Even John Olerud's home run to defeat Pedro in Game 2.
Except this one.
Instead, Game Four has a few moments, a cluster of key plays, each crucial in its own way and yet incomplete without the others.
First, of course, there was Kevin Millar's walk.
From ESPN.com's pitch-by-pitch game log:
Pitch 1: ball 1 Pitch 2: strike 1 (foul) Pitch 3: ball 2 Pitch 4: ball 3 Pitch 5: ball 4
Millar drawing a walk is not necessarily surprising--every hitter, regardless of their technique in the box, will draw a walk every so often. Still, to my own unpracticed eye, it seems highly unlikely for Millar to walk on just five pitches. His typical routine this season, at least as far as I remember, was to foul off pitch after pitch after pitch, and during his slump, follow that by swinging and missing, and during his hitting streak, follow by slugging a double off the wall. While Millar shares a minor-league record with Kevin Youkilis (and we all know his Moneyball misnomer by now) for consecutive games in which he reached base, working pitch counts is not exactly the standout skill in his repertoire.
And yet there it was.
The final pitch came in high and inside, and Millar ducked slightly. It's now a moment that's been burned into celluloid again and again, the three-second clip of Millar jerking backwards and tossing the bat on his way to first. It is, by now, instantly recognizable; and for the Sox fan, will probably continue to be for years to come--a moment's scrutiny, a subconscious gauging of hair (on both the head and face) length, color, and pattern, recognizing the vintage of the uniform, the camera angle, and seeing that little ducking movement will bring it back immediately.
Has there ever been a bigger base on balls?
Especially if you consider this: In 11 plate appearances against Rivera, according to ESPN.com, Millar boasted an impressive .364 batting average, .417 on-base percentage, .727 slugging percentage, and 1.144 OPS--and not a single bases on balls.
In fact, Rivera issued just twenty walks in the entire year of 2004, in 78 innings pitched. By comparison, he struck out 66.
In 586 games over a nearly ten-year career that spans 728 innings, Mariano Rivera has issued a walk less than two hundred times.
And yet there was Millar in the biggest game of the year if not the last century, trotting toward first base, proving the old line about lies, damned lies, and statistics.
It was one of just two walks issued by Rivera in the 2004 postseason, in which he appeared in nine games and pitched 12.2 innings.
It was a precious, precious thing.
If there's anything refreshing about Millar, it's his intimate and comfortable acquaintance with his own faults. On the commemorative DVDs (both) he is heard to say, casually, with nary a shrug of the shoulders, "Now, Ah'm slow as molasses, so you know they'll bring in Dave Roberts."
While Millar's candor about his own shortcomings may help his team, it didn't help Roberts much. As one of the fastest baserunners in the game--and certainly the fastest man in the park at the moment (unless an Olympic sprinter was in attendance)--it was painfully obvious what his deployment meant.
"The whole world knew he was out there to steal second base," is how Terry Francona put it.
But the whole world didn't have to know--Mariano Rivera knew, and that in itself was bad enough.
As was established by Millar, drawing a walk off Mariano Rivera was a rare and difficult thing. In his entire career, however, Rivera has allowed just 35 stolen bases. In 2004, he allowed a grand total of five. He had allowed exactly none in the 2004 postseason--and that was, presumably, without the baserunner practically walking out with a flashing sign saying "I WILL ATTEMPT TO STEAL SECOND" hung around his neck.
So when Roberts had completed the audacious substitution, Rivera did what any pitcher would do--send a few throws toward first, just to let Roberts know he was watching. Three, in fact. By the third, Roberts was cheating so far toward second that he only barely got back. You can see him--in another immortal snippet of film--breathing a sigh of relief, lips pooched out, was the umpire sweeps his arms in the "safe" gesture.
Irony upon irony, Roberts later credited the flea-flickers to first with helping him get warmed up. "The three pickoff moves got me back into the game," he told Sports Illustrated. "I hadn't played in a while, and it helped me get rid of the jitters."
It's easy to say that when Roberts successfully stole second base on Rivera's first pitch home--directly after the third failed pickoff attempt--it was the turning point, the start of the magic, the beginning of the resurrection, and many have, including Francona. But it's so entwined with the other mysteries--Millar's walk among them--that it cannot stand on its own.
As Rivera himself put it: "You put the walk away, and it would have been totally different."
Behind Roberts came Mueller, he of July 24 walk-off heroics (also against Rivera) who lined a sharp single into center field--literally topping the mighty closer onto the mound in perhaps the most absurdly symbolic feat of body language I have ever seen--sending Roberts gunning for home plate, teeth clenched and bared, arms pumping, leaping in a perfect midair pirouette when the umpire declared him safe.
Without Mueller, Roberts' steal is immaterial. Without Millar, Roberts isn't there in the first place. But without Roberts, Millar's walk may have been for naught. Without Roberts, Mueller's single is just a single and perhaps nothing more. Each is inextricable from the other.
And, of course, one can never forget David Ortiz' home run into the right-field corner off a devastated Paul Quantrill, deep into the night, jacked with such authority off into the stands that its final landing place was actually behind David's back as he stood in the left batters' box.
As a fan, I remember going to bed that night satisfied only that the Red Sox had fought back before being subsumed beneath the Yankee juggernaut. A phyrric victory at best. I was most certainly not alone.
And yet Game Five, played within the same 24-hour period (one I'd be fascinated to see the astrological charts for, despite the fact that I generally believe astrology is a crock), was Game Four's fraternal twin--this time, trailing by two runs instead of one, David Ortiz this time sent the ball screaming to deep left center, where it whapped the billboard above the monster seats. Now, with the same score as the Sox faced in the 9th inning of Game 4--Yankees four, Red Sox three--the Red Sox once again began their delicate dance, this time against Tom Gordon. Kevin Millar walked. Dave Roberts ran for Kevin Millar.
Et cetera.
What are the odds, given a nine-man lineup, a nine-inning contest, of the same batter--Kevin Millar--meeting the same result--a walk--at the same precise juncture--down by a run, needing a stolen base or at least a fleet baserunner, in late innings?
What are the odds that in each case, not only would that walk be drawn, and the same pinch runner inserted, but that the next hitter (in Game four, Bill Mueller, in Game five, Trot Nixon) would hit a single to advance the runner precisely two bases (in the case of game four, the two bases included home plate; in game five, the two bases got Roberts to third, where Varitek sacrificed him in).
There are the little differences--Varitek's sac fly, for instance, Gordon rather than Rivera--but in both these games twists the same otherworldy DNA; they are intimately related. And they were it--they were the miracle, they were the magical reversal of fortune the Sox have so desperately needed for so long. With the next two games never in such contention and the World Series hardly even competitive, games four and five were the sweet, sweet day for which generations in New England have waited.
Each of Boston's final stands were so intricate and so delicate--almost excruciatingly so. Each at-bat, each pitch, each play, locked exquisitely into the next. Each decision and effort and outcome rested on razor-thin margins of error. Boston went around the bases in those unforgettable late innings with the ticking precision of a Swiss watch.
The perfection of these games is infinite. Consider this: in the history of both franchises, the wild-card playoff system has accorded the Yankees and Red Sox two postseason meetings before 2004: the 1999 ALCS and the 2003 ALCS. Twice, the Yankees attained the number of games--four--required to win the series. Twice in these two games, the Yankees acquired four runs, enough for the lead in both cases. And twice their victory was blown apart.
More perfection: Varitek's hit to score Roberts wasn't a jaw-dropping home run or a double off the wall, but a soft, looping sacrifice fly. Just enough. No more, no less. That's the nature of these two ridiculous, incomprehensible, absolutely flawless games.
But...what was it?
What was "It", the one spark, the one effort, the one moment or person or idea that made the difference? Is there any one element to which the rest of these crucial events can be distilled?
The answer, when you think about it, is obvious: if the Red Sox team was as finely geared as a watch, with each part fitting into the next, and none being independent or more or less crucial than the others, credit is due to the watchmaker.
He never set foot on the field at game time, never grasped a bat, never gloved a ball. He sat and stood with the rest of the congregation, and at times was shown shaking his head in frustration, his lips drawn into a grim line. That I can remember, he was never shown cheering.
Theo Epstein.
Please note: the four men directly responsible for overthrowing the Yankees in Game 4 were all Epstein signings. He brought them into place, fit them in place, made the tiny connections. He took heat we can never imagine from the press by uprooting an icon and a legend in exchange for three mechanical parts suited to his purpose. He changed the game of baseball in Boston, and thus changed the region itself forever.
While he could never have predicted the precise workings that would bring his team to the top, he put all the gears in place. He sat back, wound them, and watched them click and tick together, become the exquisite simplicity that engendered an epic joy.
Much has been made of Theo's youth, and all the appropriate media buzzwords--wunderkind, boy genius, Doogie Howser, etc.--have been marshalled to pigeonhole Epstein according to his age. While his genius and passion for his work have been conclusively proven to be ageless (and, hopefully, his youth will become less of an issue), the fact that Epstein is of a younger generation has proven indespensible to his team.
For one thing, Epstein, who grew up in Brookline, has learned firsthand what not to do from previous editions of the Red Sox club; learned, like the franchise itself, the hard way, a way someone not exposed as a teenaged fan to Game 6 at Shea Stadium won't understand.
Epstein is at once the agent and the embodiment of the new ideas and vigor that have been brought to the Boston Red Sox. He connects tradition--the irreplaceable Red Sox upbringing and firsthand experience of the peculiar Bostonian brand of hardball heartbreak--with new ideas, from sabermetrics to 25 guys in one clown-car cab.
Games four and five are Theo's masterpiece--at least thus far. Because if there's one thing his youth tells us without question, it's that we have not yet begun to plumb the depths of his talent. And that he can be with us a long time, for who knows how many opii, who knows how many miracle years.